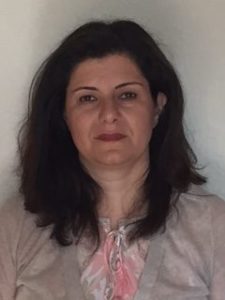 Contact email: info@ortenga.net
Shahram Shafie is a Radio Communications Architecture and Systems Engineer with a career spanning in both the academia and the industry. Shahram is the principal manager and founder of ORTENGA and over seeing technical aspects of engaging with clients to address their projects' goal.
Currently, Shahram is working with clients on Beamforming Architecture and Algorithm, MIMO, and LEO SATCOM applications.
He has worked as an RF Systems Senior Staff Engineer at Qualcomm, Inc., from 2006 to 2015, contributing to 3G/4G RF front end, Mixed Signal blocks, and SoC Mobile Radio Handset and resolving Tier 1 customer issues.
Prior to joining Qualcomm, Shahram worked as an RF Systems Staff Engineer at Conexant Systems, Inc., and was credited for contributions to RF System Design of Worldwide RFIC TV tuner by analyzing line up budget, behavioral model and simulation of transceiver and mixed signal blocks.
He has a Master's degree in Electrical and Computer Engineering from the University of Massachusetts at Amherst, and holds two patents in TV Tuner Architecture and Systems.
Contact email: shafie@ieee.org